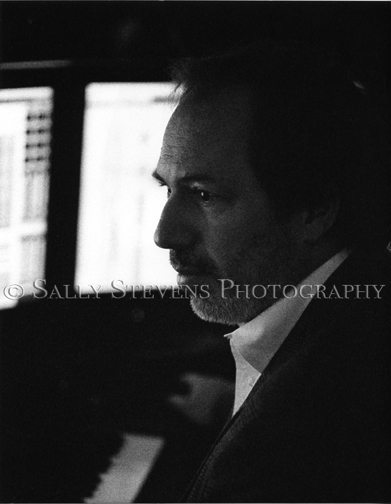 Hans Zimmer
Born in Frankfurt, Germany, Hans began his career in
"pop" music performing with the group "The Bugles".
Their single "Video Killed The Radio Star" was the
first music video to be aired on MTV!
His early work in film scoring was in London,
and he became known for combining electronic music
with traditional orchestration.
Hans' first important film project was "RAIN MAN",
for which he won an Oscar nomination.
His film score credits number over a hundred, and
among them are: "PACIFIC HEIGHTS",
"THELMA AND LOUISE", "BIRD ON A WIRE",
"RADIO FLYER", "A LEAGUE OF THEIR OWN",
"THE POWER OF ONE", "THE LION KING",
"AS GOOD AS IT GETS", "MATCHSTICK MEN",
"THE PRINCE OF EGYPT", "THE DA VINCI
CODE","THE THIN RED LINE", "THE PIRATES OF
THE CARIBBEAN", and "THE SIMPSONS MOVIE".
I've enjoyed being a part of many of Hans' scores over
the years, and especially love "POWER OF ONE",
which I think includes some of the absolute best
African choral music ever written for film.
"THE SIMPSONS MOVIE" was great fun too!
This photograph of Hans was taken in his studio, when he allowed me to come and photograph him at work on his
score for "THE DA VINCI CODE".