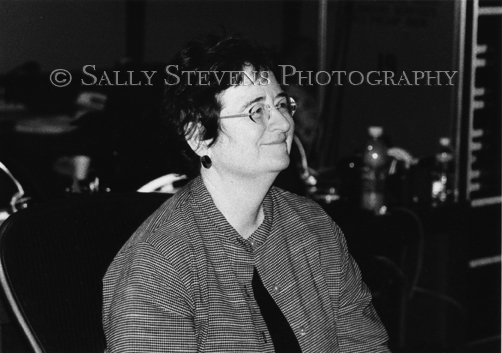 Shirley Walker

The gifted composer Shirley Walker, one of
a handful of women who have managed to
crash through the "gender ceiling" and
successfully enter the realm of film composing,
began her musical career early in life.
She was a brilliant pianist, playing with the San
Francisco Symphony while still in high school,
and later with the Oakland Symphony Orchestra.
This talented lady passed away in 2006.
She leaves many devoted friends and fans
who lost her far too early.
Shirley worked extensively in television scoring,
and along the way orchestrated and conducted
many film score projects for Danny Elfman.
Her own film score credits include:
"BATMAN: MASK OF THE PHANTASM",
"GOULIES", "TOUCHED", "THE END OF
AUGUST", "PRELUDE TO EDEN",
"TURBULENCE", "FINAL DESTINATION",
"WILLARD" and "BLACK CHRISTMAS".
But in addition, her television credits are extensive, and include such hit TV series shows
as "CHINA BEACH", "FALCON CREST',
"BATMAN: The Animated Series", "SPACE:
ABOVE AND BEYOND", "THE OTHERS",
and "BATMAN BEYOND".
Shirley was an integral member of her
community, active in Society of Composers and
Lyricists, National Academy of Recording Arts
& Sciences, The Academy of Television Arts
& Sciences, and the Academy of Motion
Picture Arts and Sciences.
I first met Shirley many years ago, when I went
to San Francisco to record additional vocal cues
for the score of "APOCALYPSE NOW"
(score credited to Carmine Copolla,
father of the director Francis Ford Coppola).
We were both young woman just beginning our
careers at that time, she much younger than I,
but her talent, and her love and enthusiasm for
her art was already apparent to all of us, and it
never waned as her career grew.
She is greatly missed.