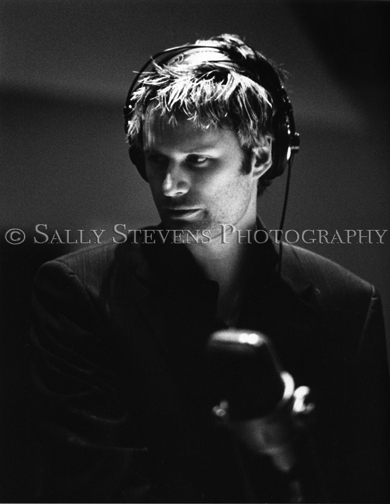 Brian Tyler
Brian is another of the gifted composers
on the rise. He, like many composers began his career in TV with such credits as the
"CHILDREN OF DUNE" mini-series.
His theatrical film score credits include
"GODSEND", "PAPARAZZI",
"CONSTANTINE", "ANNAPOLIS", "BUG",
"WAR", "RAMBO", "THE KILLING ROOM",
"DRAGONBALL". "BANGKOK
DANGEROUS", "PARTITION", "GODSEND",
and "THE HEAVEN PROJECT".
Music from several of his scores has also been
used in the trailers for many subsequent films,
including "MASTER & COMMANDER",
"CHRONICLES OF NARNIA", and
"THE AVIATOR".
This photograph of Brian was taken during his
conducting of the recording of the score for
"CONSTANTINE", on the
TODD AO Scoring Stage.