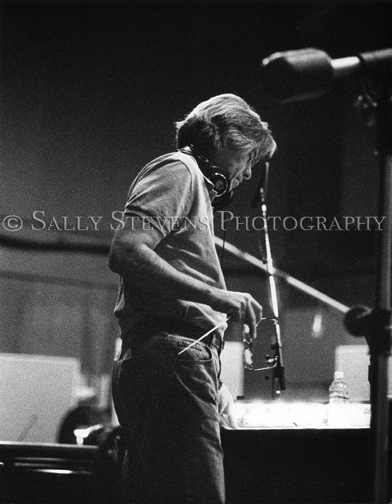 Alan Silvestri
Alan's wonderful and diverse scores have won
him numerous ASCAP "Top Box Office Films"
awards, and two Academy Award nominations,
the first for his original score for
"FORREST GUMP", and the second for his
song "Believe" (lyrics by Glen Ballard)
from "THE POLAR EXPRESS".
Alan is one of the most prolific film music
composers, having begun his career in television
with the successful series "CHIPS".
His many film credits are a testimony to his
diversity, his talent and the "demand" for his
work. Some of those credits include
"ROMANCING THE STONE", "THE CLAN
OF THE CAVE BEAR", "BACK TO THE
FUTURE", "WHO FRAMED ROGER RABBIT",
"THE ABYSS", "SOAPDISH", "FATHER OF
THE BRIDE", "THE BODYGUARD",
"GRUMPY OLD MEN", "FOREST GUMP",
"BLOWN AWAY", "CONTACT", "STUART
LITTLE", "WHAT WOMEN WANT",
"THE MEXICAN" "MAID IN MANHATTAN",
"THE POLAR EXPRESS", "VAN HELSING",
"NIGHT AT THE MUSEUM" and "BEOWULF".
I have had the great pleasure of working with
Alan on many, many projects over the years
and he remains one of my favorite composers,
as well as favorite people.