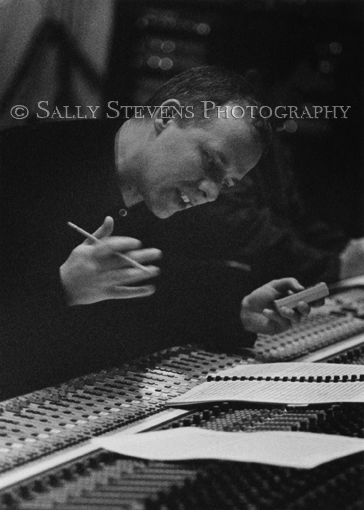 Ed Shearmur
Ed is another talented young British composer
who's writing wonderful scores and recording
ere in Hollywood. Some of his film credits
include: "THE COUNT OF MONTE CRISTO",
"JOHNNY ENGLISH", "BAD NEWS BEARS",
"THE SKELETON KEY", "FACTORY GIRL",
"DEDICATION", "SKY CAPTAIN AND THE WORLD OF TOMORROW', "THE SWEETEST
THING", "COLLEGE ROAD TRIP",
"EPIC MOVIE", "CHARLIE'S ANGELS:
FULL THROTLE" and the recently released
"88 MINUTES" starring Al Pacino.
Ed showed an interest in music at a very early
age, and began singing in the choir at
Westminster Abbey in London at the age of
seven. He studied at the Royal College
of Music, and at Eton.
This photo of Ed was taken on the
Sony Scoring Stage during the recording of
his score for the Disney film,
"COLLEGE ROAD TRIP".