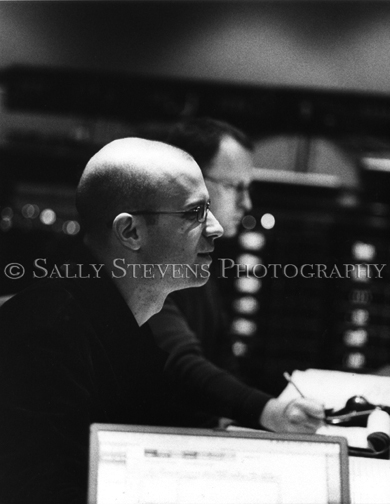 Teddy Shapiro
Teddy is another of the talented, bright young
composers working on today's scoring stages.
His scores have great humor and sparkle,
and among his credits are:
"FUN WITH DICK AND JANE", "THE
DEVIL WEARS PRADA", "YOU, ME AND
DUPREE", "MR WOODCOCK", "THE GIRL
IN THE PARK", "PRINCE OF CENTRAL
PARK", "IDIOCRACY", "YOU, ME AND
DUPREE", "STARSKY & HUTCH",
"BLADES OF GLORY", "ALONG CAME
POLLY", and the now filming
"MARLEY AND ME".
Six of Teddy's film scores won
BMI Film Music Awards.
This photo of Teddy was taken on the
Sony Scoring Stage, during the recording of
his score for "BLADES OF GLORY".