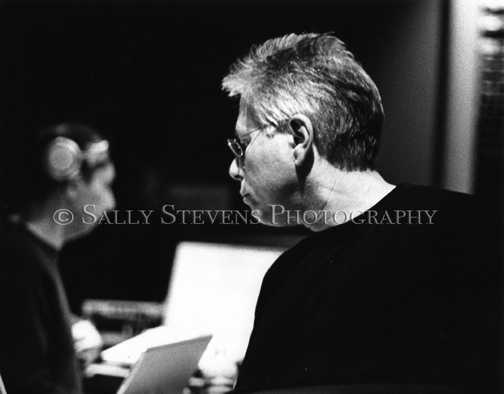 Alan Menken

Alan is best known for his wonderful
Disney musicals, all of which have been
nominated for, or have won,
Academy Awards over the years.
"POCAHONTAS", "THE LITTLE
MERMAID", "HUNCHBACK OF
NOTRE DAME", "BEAUTY & THE
BEAST", "HERCULES", "ALADDIN", and "ENCHANTED" are examples of
what has made him the star of the Disney
theatrical animated films catalogue.
This photograph of Alan was taken in the
booth of TODD AO Studios, during the
recording of his score for
"THE SHAGGY DOG",
a Disney live-action film.