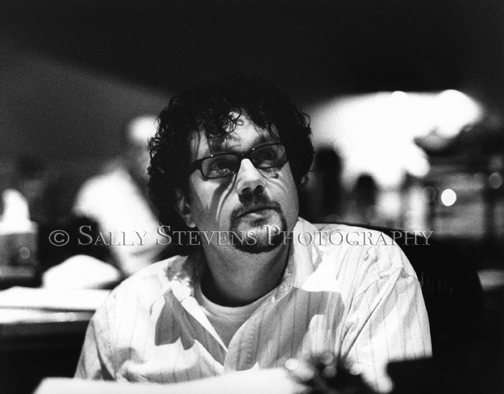 Michael Giacchino

Michael is well known for his scores
for the animated features
"THE INCREDIBLES" and "RATATOUILLE", the latter of which
was nominated for an Academy Award.
Some of his other scores include
"LIFTED", "BLACK", "MISSION
IMPOSSIBLE III", "THE FAMILY
STONE", "ONE MAN BAND", "SKY
HIGH", "SIN", "THE TROUBLE WITH
LOU", "LOOKING FOR COMEDY IN
THE MUSLIM WORLD", and the soon
to be released "SPEED RACER".
He currently scores the enormously
popular TV Series "LOST", and has
scored multiple episodes of the TV series
"ALIAS", "WHAT ABOUT BRIAN?"
and "SIX DEGREES". He won ASCAP
Top TV Series awards in 2005 and 2006
for his scores for "LOST".
This shot of Michael was taken at
O'Henry Studios in Burbank, CA.
during a scoring session for one of the
episodes of "LOST".