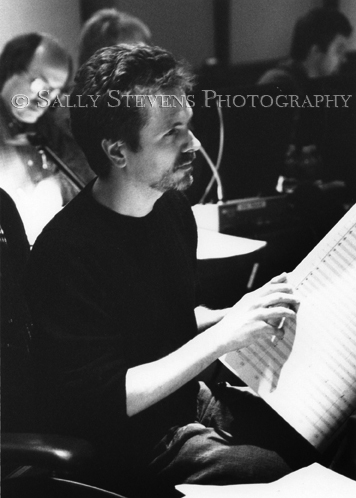 John Frizzell
John is another of the talented young
film composers establishing themselves
in the film scoring world.
John's film credits include: "HENRY
POOL IS HERE", "THE REAPING",
"THE WOODS", "STAY ALIVE",
"BLACK IRISH", "CARELESS"
"FIRST BORN", and "THE PRIZE
WINNER OF DEFIANCE, OHIO",
among a growing list of numerous
film and television projects.
This photo of John was taken in the
booth on the Clint Eastwood Stage,
Burbank Studios, where he
recorded the score for
"CRADLE TO THE GRAVE".