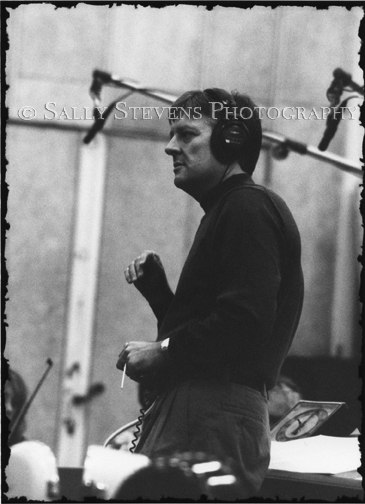 Don Davis
Don is an amazing composer whose talents
can be heard both in his film scores, and in
his classical works. Probably his best known
works are the scores of the Matrix series of
films, "MATRIX", "MATRIX
REVOLUTIONS" and "THE MATRIX
RELOADED". His film credits also
include "BEHIND ENEMY LINES",
"THE GOOD LIFE", "THE MARINE",
"FINAL FLIGHT OF THE OSIRIS", and
"HOUSE ON HAUNTED HILL" among
many others. He worked extensively in
television scoring prior to his entry into
film composition, and he is one of the few
composers these days who conducts his own
scores rather than supervise from the booth.
Don in addition to his long list of film score
credits, is also the composer of a recently
premiered opera, RIO DE SANGRE,
libretto by Kate Gale.
This photo of Don was taken on the
Newman Scoring Stage, 20th Century Fox,
as he conducted the orchestra for the
recording of his score for
"MATRIX REVOLUTIONS".