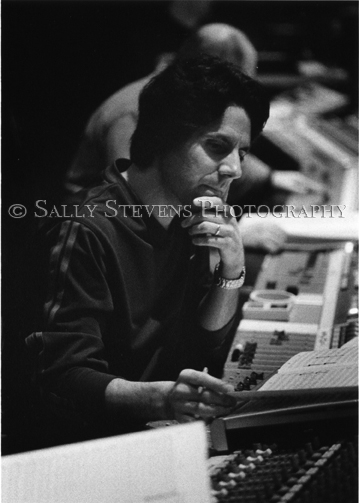 Teddy Castellucci
Teddy is one of the bright young film
composers on the scene. He has won
five BMI Film Awards, for his scores
from "50 FIRST DATES", "ANGER
MANAGEMENT", "MR. DEEDS",
"BIG DADY", and "THE WEDDING
SINGER". Some of his other credits
include "THE LONGEST YARD",
"MY SUPER EX-GIRLFRIEND",
"ARE WE DONE YET?", "WILD
HOGS", "LITTLE NICKY",
"EIGHT CRAZY NIGHTS", and
"JUST MY LUCK".
This photo of Teddy was taken in
the booth of Newman Scoring Stage,
20th Century Fox studios,
during the recording of his
score for "REBOUND".