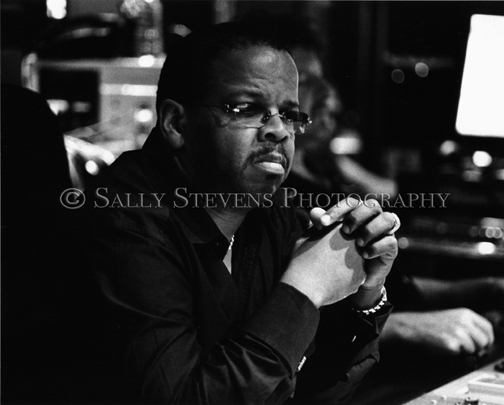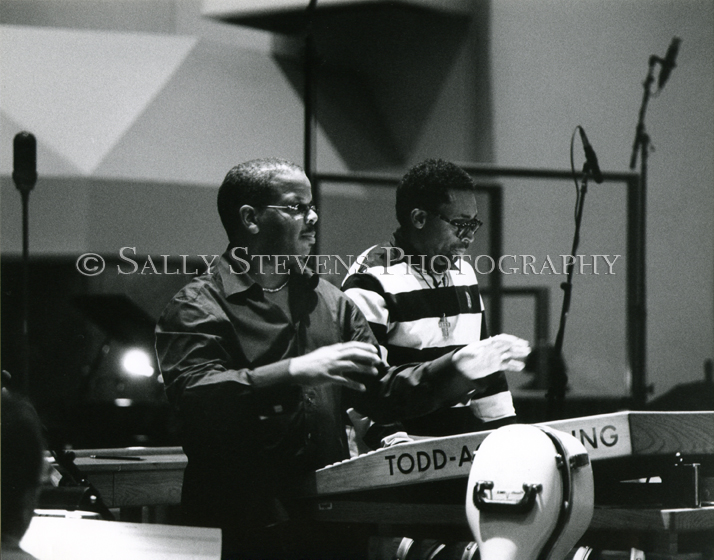 Terence Blanchard

Terence Blanchard is esteemed world-wide,
both as a Jazz player (trumpet) artist, and for
his fine film score compositions for many of
Spike Lee's remarkable films…theirs is a
long time creative partnership.
His score for "25th HOUR" was nominated for
a Golden Globe, and his other score credits
include: "MO BETTER BLUES" (he also
played trumpet for Denzel Washington's
character in the film), "DRUM", "DARK
BLUE", "WHO THE @#!&%# IS JACKSON
POLLOCK", "GLITTER", and "ORIGINAL
SIN". Terence also wrote the score for Spike's
powerful TV documentary "WHEN THE
LEVEES BROKE: A REQUIEM IN FOUR
ACTS", which covered the tragic events in
New Orleans following hurricane Katrina.
This shot of Terence, and the shot of Terence
with Spike Lee, was taken during the scoring
session for Spike Lee's film "INSIDE MAN",
at TODD AO Scoring Stage, Studio City, CA.