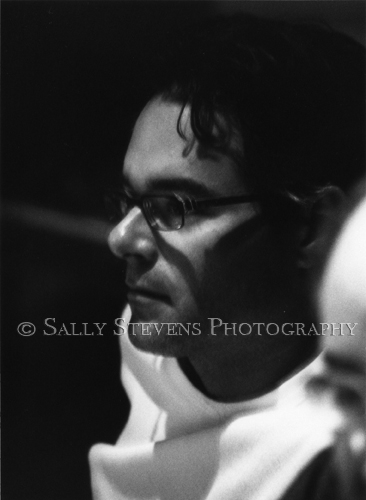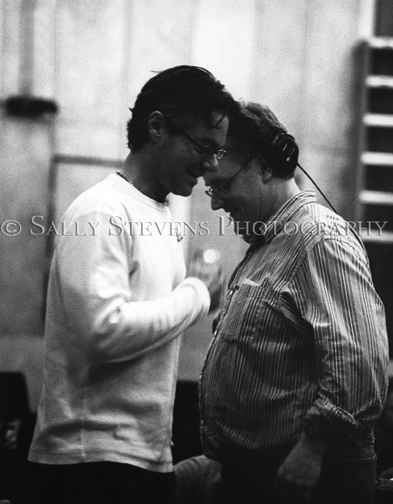 Marco Beltrami
This fine young composer while studying
at USC had the opportunity to train closely
with the legendary Jerry Goldsmith,
a rare opportunity indeed. Marco's own
scoring credits include:
"3:30 TO YUMA", for which he
received an Oscar nomination,
"ABBEY ROAD SESSIONS", "THE
OMEN", "HELL BOY", "xXx STATE
OF THE UNION", "I ROBOT",
"RESIDENT EVIL" and
"TERMINATOR 3". He also scored
many episodes of the TV Series
"THE PRACTICE".
I'm sure Jerry would be proud!
The photograph of Marco was taken in
the control booth on the Newman Stage, 20th Century Fox, Century City. CA. during the recording of his score for
"FLIGHT OF THE PHOENIX".
The second shot shows Marco and his orchestrator/conductor PeteAnthony, getting their heads together for an on-the-spot consultation! Pete was a part of Marco's team for this, and numerous other projects.