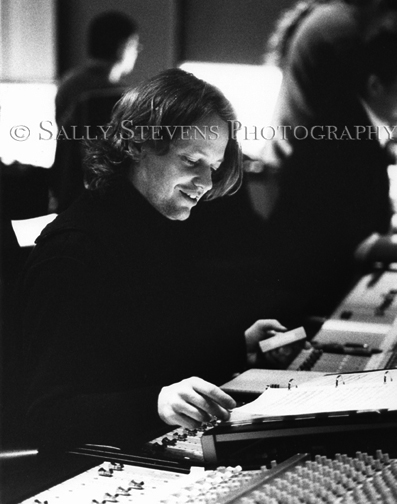 Klaus Badelt
Klaus was born in Frankfurt, Germany
and began his work in film scoring there,
with many successful films and commercials.
He came to the United States in 1998,
at the invitation of Hans Zimmer, and
contributed music to Hans' scores for the
features "GLADIATOR", "THE THIN
RED LINE", and "PRINCE OF EGYPT.
Klaus's own film score credits include
"PREMONITION", "K19: THE WIDOW
MAKER", and "CATWOMAN" among
a rapidly growing list.
This shot of Klaus was taken during
the recording of his score for
"TEENAGE MUTANT
NINJA TURTLES",
on the Clint Eastwood scoring stage,
Burbank Studios, California.